Sioux Center Chamber of Commerce Homecoming Grant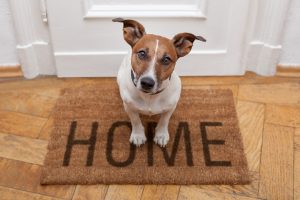 ​The Sioux Center Chamber has developed a program that will annually award $6,000 (to be distributed over a 4-year period) to a college graduate who is originally from Sioux Center and has accepted employment in Sioux Center. Recruiting and retaining talent for local businesses continues to be a strategic priority of the Sioux Center Chamber.
The grant award is $6000, which will be given over a 4-year period ($1500 per year) and will be paid directly to the student's lender. Applicants must remain employed by the same employer for the 4-year period in order to receive the full grant amount.
Who is Eligible for the Homecoming Grant?
This grant is open to anyone who:
• has or will graduate from a two- or four-year college or university in 2020, 2021, or 2022;
• lived in the 51250 ZIP code when they graduated from high school;
• has accepted an offer for a position in Sioux Center;
• has student debt more than $6000.
What is the deadline for applying for the Homecoming Grant?
         Eligible applicants can complete an application by clicking on the "Homecoming Grant Application" button below. Applications must be received by March 1, 2022, and the award will be announced by April 30, 2022.
Why are we excited about the Homecoming Grant?
"Sioux Center has educated many qualified individuals who have furthered their education. We are proud of the many high-quality jobs available here and are committed to making Sioux Center a great place to live!" shares Josh Bowar, former Chamber Board Member.
"Creating this grant gives us one more recruitment tool to bring talent back to Sioux Center and encourages college graduates to make Sioux Center their home," states Barb Den Herder, CEO of the Sioux Center Chamber.