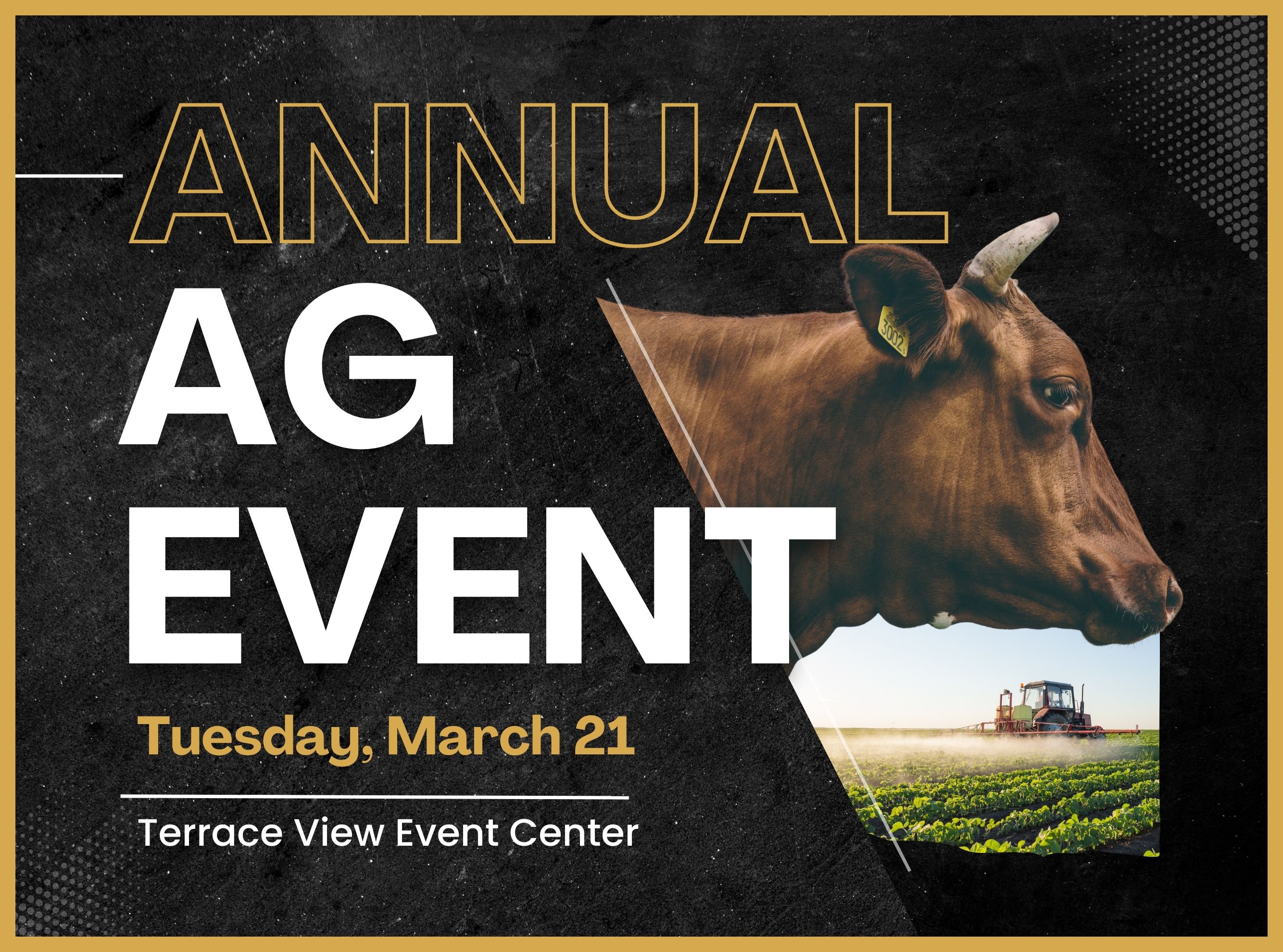 Sioux Center Chamber of Commerce is glad to host the Annual Ag Event on Tuesday, March 21st at the Terrace View Event Center.
Doors open and meal served at 11:30am, Welcome is at 12:00pm and Keynote Speaker begines at 12:15pm.
This years topic is "Modern Ag in a Cancel Culture" presented by Dr. Gary Sides of Zoetis.
Tickets are $15 and are avilable by calling the Chamber office at 712-722-3457 or emailing amberv@siouxcenterchamber.com. Reservations requested by March 16th.
Thank You to our 2023 AG Sponsors!
American State Bank
Center Fresh Group
Central Veterinary Clinic
City of Sioux Center
Farmers Co-op Society
Farm Credit Services
Interstates
Northwest Bank
Primebank
Sioux Center Health
Visser Elevator
AgriVision Equipment Group
Peoples Bank
Farm Bureau Financial Services
Innovations Through Research, LLC
Kooima Kooima Varilek Trading
Kroese & Kroese, PC
Perdue Premium Meat Company
R & F Van Voorst Equipment Company
Summit Contracting, Inc
Trans Ova Genetics
Van Bruggen-Wesselink Insurance Agency